SEPTEMBER means one thing for me, London Fashion Week! Returning with a new identity (designed by Pentagram), I was excited to see what LFW's new look represented.
Here's a little of what I got up to over the weekend...
First up, Jasper Conran's show, which was held in the elegant and dramatic backdrop of the Claridge's Ballroom. The show felt very glamorous and the front row was full of fashion royalty. The collection as a whole had a very retro 60-70's feel - the models strutted the runway in retro mini skirts, flared sleeved kimonos, playsuits and jumpsuits to a 70's inspired soundtrack. Sheer materials and transparancies were a strong theme, the collection experimented with bright colours and layering materials such as vinyls, chiffons, plastics to create a look that was perhaps very suited to the summer British weather - waterproof!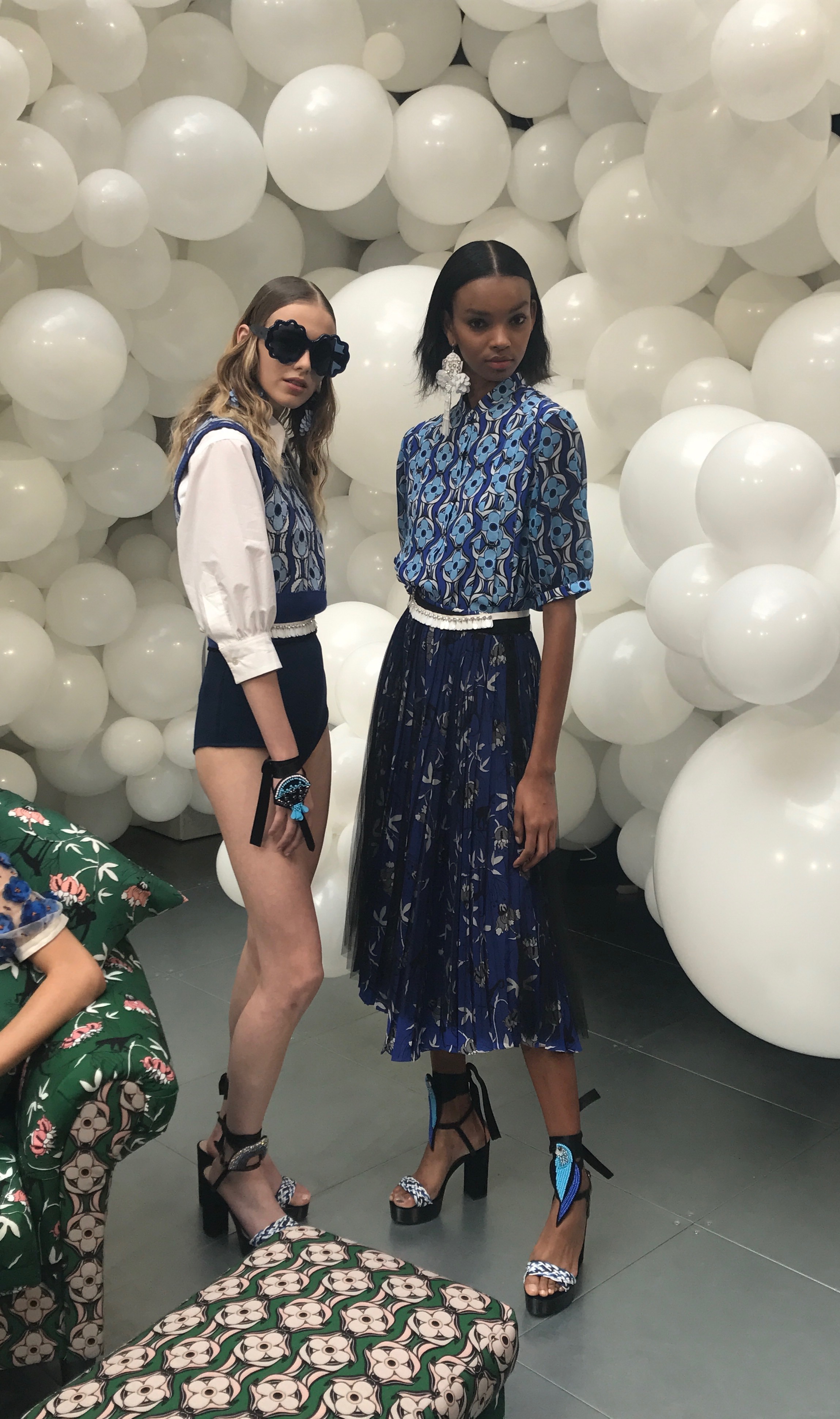 Next stop was Markus Lupfer who's collection was by far my favourite at LFW. Inspired by Hollywood glamour and long vacations in palm springs - the designs really captured the essence of summer. The creations consisted of swirling fabrics, bright colours, florals and bold patterns with the most intricate sequin and beading detail. All teamed with an array of sandals and sunglasses to die for. All in all, a really fun and feminine collection.
Held in the BFC Show Space, Sadie Williams described her presentation as "Strong modern girls go rambling in a disco meadow". Drawing inspiration from the Kindred of Kibbo Kift, the collection had a tribal and ceremonial feel with beautiful hand printed fabrics. The centre piece to the presentation was a huge tent which the models rotated around to a mixed soundtrack. The designs were still very feminine despite the strong tribal theme. I really liked the colour palette of her collection.
My very last stop of LFW was the Aspinal of London presentation. For their presentation they had converted Claridge's ballroom into the Orient Express showcasing their new collection, part of which was inspired by the upcoming film Murder on the Orient Express. The centre piece was a huge train front and platform in which models showcased their latest handbags. Guests were even treated to an Aspinal of London cream tea on a train carriage and walked away with a goodie bag containing a personalised limited edition passport holder from the collection - thanks Aspinal of London! L
For more information on London Fashion Week or any of the designers above, you can visit the London Fashion Week website here.